We All Worked Really Closely With Kuldeep Yadav And Got Some Really Good Returns – Ricky Ponting
Delhi Capitals (DC) head coach Ricky Ponting said that leg-spinner, Kuldeep Yadav, needed a good environment to flourish in and they tried their best to set up one in the Delhi camp.
Kuldeep took 21 wickets in 14 matches for the Delhi side in the IPL 2022 season, averaging 19.95 in the process. He rightfully earned the call-up to the national side for the South Africa series but was ruled out ahead of the start due to an injury.
"He was one of the targets of mine going into the auction because I've seen how good he has been in the past. His skill hadn't gone anywhere. It was a matter of us getting really close to him and working him out as an individual. Try and set an environment and training regime for him to try and bring out the best in him."
"We all worked really closely with him. Watto (Shane Watson) in particular worked a lot with him on the mental side of the game, and we got some really good returns from him. His name will come up I'm sure, because he's something that little bit different – left-arm leg-spinner," Ponting said on The ICC Review.
"Looking forward to coming back stronger" – Kuldeep Yadav
Kuldeep's return to the national side was short-lived as he picked up an injury during the practice sessions ahead of the 5-match T20I series against South Africa at home.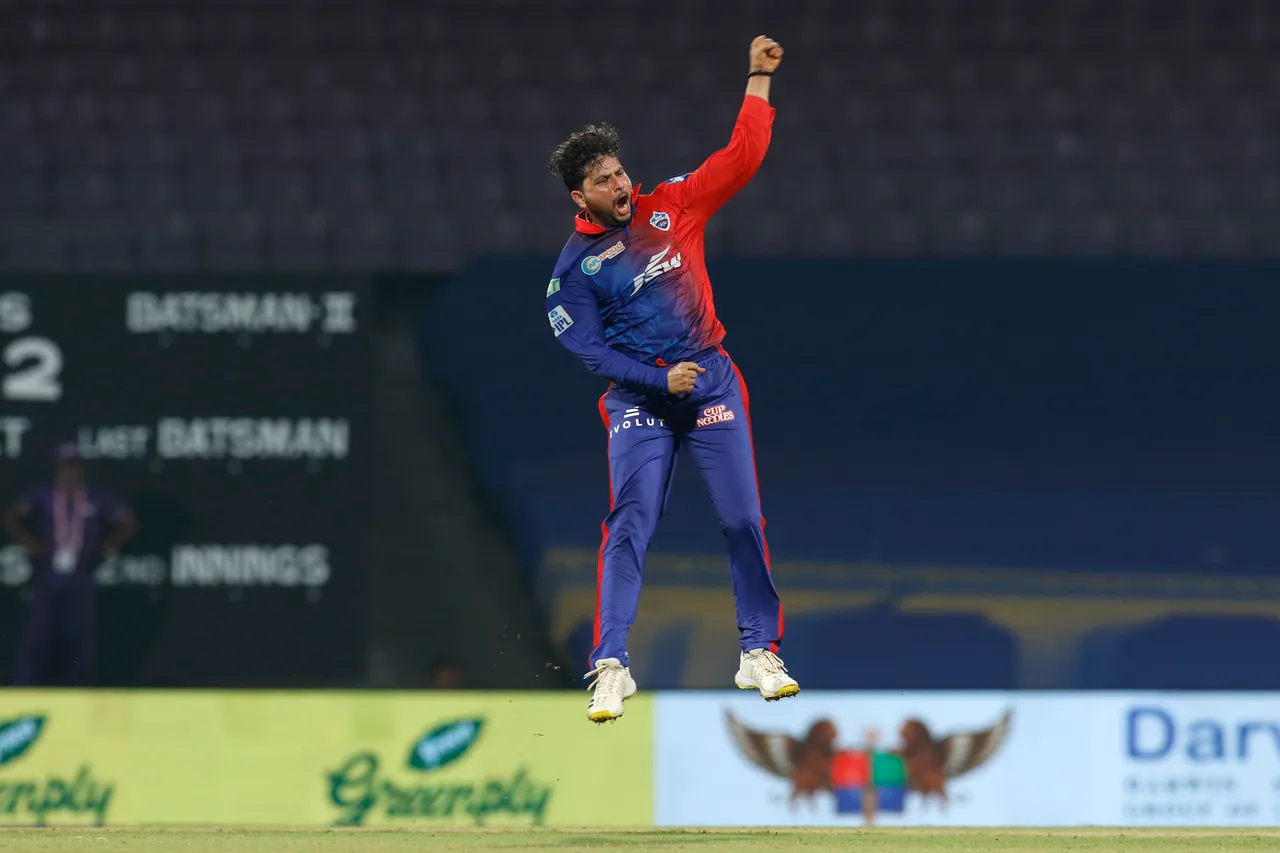 "Disappointed to miss out on the SA series due to an injury, but I am sure the boys will give their best on the pitch, and I am backing them all the way. Looking forward to coming back stronger," Kuldeep said after the injury.
Nevertheless, the left-arm chinaman is on the right path back to form and will be hoping there is a slot left when he gets back to full match fitness.
Also Read – Simon Doull Feels "Terrific Captain" Tom Latham Is Ready To Replace Kane Williamson As New Zealand's Test Captain