Watch: Ian Bishop Spotted With A Chit In His Hand At Toss To Ask MS Dhoni Questions At Toss
MS Dhoni played his last international game in the 2019 World Cup. It was the Semifinal against New Zealand. India was closing on a famous come from behind victory. But a brilliant direct hit from Martin Guptill ended Dhoni's innings and with that, it also ended the hopes of billions of Indian fans.
At that time no one knew if that would be Dhoni's last international innings, but as things stand today, that's the case.
Speculations Around MS Dhoni's Retirement
There were a lot of speculations around Dhoni's international career after the WC, he put rest to all those speculations in his own style more than a year later when he announced his retirement from International Cricket through a video on his Instagram account.
But Dhoni continues to play in the IPL. In fact, he continues to lead Chennai Super Kings. When CSK couldn't do well in IPL 2020 he was asked if he would play the next season, MS Dhoni had then said he would definitely be playing the 2021 IPL and he did. For IPL 2022, there were a lot of speculations that MS Dhoni would finally retire from IPL as well. After all, a mega auction was on the cards but no CSK management retained Dhoni at the age of 40.
Dhoni did hand over the captaincy to Ravindra Jadeja though, before the season but then in the middle of the season, Jadeja gave back him the captaincy.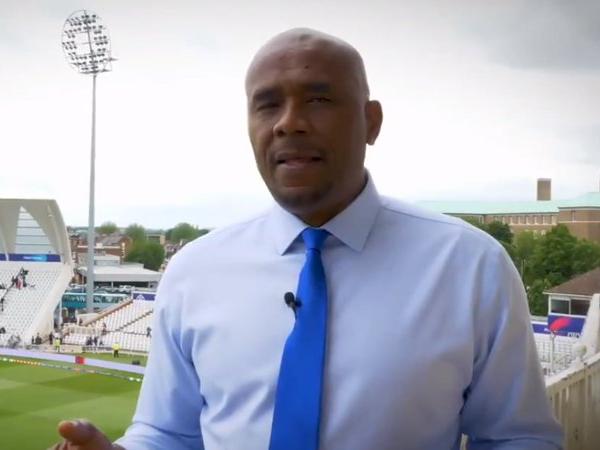 On Friday CSK is playing its last league game of IPL 2022. They won't be playing in the playoffs. So this is CSK's last match of the season. Like it happened in the previous two seasons, this time around too there were speculations that this might be Dhoni's final season. Ian Bishop, arguably one of the best Commentators in the game was also seen with a chit in his hand before the toss. The chit contained questions that Bishop wanted to ask Dhoni at the toss. Dhoni would be 41 when the next IPL starts, it remains to be seen if the forever CSK captain does turn up in the yellow next year as well or not.
Also Read: IPL 2022: 'We Haven't Played Good Cricket': Mahela Jayawardene's Honest Assessment Of Mumbai Indians' Campaign
RR vs CSK: Watch – Ian Bishop Spotted With A Chit In His Hand At Toss To Ask MS Dhoni Questions At Toss: