Tom Harrison Steps Down As England And Wales Cricket Board (ECB) CEO After 7 Years At The Position
Tom Harrison has stepped down as the Chief Executive Officer (CEO) of the England and Wales Cricket Board (ECB) after more than seven years at the helm. He will leave the organization in June. Clare Connor, the managing director of women's cricket and president of the MCC, has been lined up as an interim replacement when Harrison's tenure ends in June.
Harrison took over as the ECB CEO in 2015 and since then oversaw record levels of investment across the game at all levels and has led the delivery of the ECB's 'Inspiring Generations' strategy, which aims to make cricket a bigger and more accessible, and inclusive sport.
His leadership was also seen during the COVID-19 pandemic as cricket battled extraordinary financial trials and became the first sport to return to competitive international fixtures in July 2020.
He oversaw the introduction of the Hundred, which belatedly launched last summer, and while the £1.1 billion television rights deal he negotiated in 2017 has seen the ECB's revenue grow significantly, their reserves have been exhausted.
It Has Been A Huge Honour To Be CEO Of The ECB For The Past Seven Years: Tom Harrison
Harrison was born in England, and was brought up in South Africa but returned to the UK aged 14, and had a brief first-class cricket career with Derbyshire and Northamptonshire. He was appointed as CEO in October 2014, starting full-time the following January in 2015.
Tom Harrison in a statement said: "It has been a huge honour to be CEO of the ECB for the past seven years. Cricket is an extraordinary force for good in the world and my goal has been to make the game bigger and ensure more people and more communities in England and Wales feel they have a place in this sport. The long-term health of cricket depends on its ability to grow and remain relevant and be more inclusive in an ever-changing world."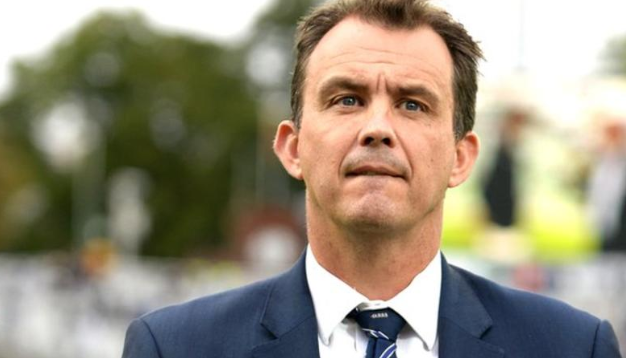 "The past two years have been incredibly challenging, but we have pulled together to get through the pandemic, overcome cricket's biggest financial crisis, and committed to tackling discrimination and continuing the journey towards becoming the inclusive, welcoming sport we strive to be. I have put everything into this role, but I believe now is the right time to bring in fresh energy to continue this work," he added.
The ECB Board has appointed executive search firm Spencer Stuart to lead the search for a new chief executive, with the role expected to be advertised shortly.