Sourav Ganguly Has NOT Resigned As BCCI President, Confirms BCCI Secretary Jay Shah
BCCI secretary Jay Shah has refuted reports which said that Sourav Ganguly had resigned as the President of the Board of Control for Cricket in India (BCCI), on June 1, 2022.
Ganguly is the second Indian captain to hold this position in BCCI after the Maharajkumar of Vizianagram or Vizzy, who had led the Indian team in 3 Test matches during the tour of England in 1936. He became the president of BCCI in 1954.
He was captain of the Indian team until 2005 and played for India till 2008. In all, he played 113 Tests, 311 ODIs scoring 7212 and 11363 runs respectively with a total of 42 centuries in international cricket.
Jay Shah confirmed to ANI that Ganguly was not quitting as BCCI President.
Sourav Ganguly has not resigned as the president of BCCI: Jay Shah, BCCI Secretary to ANI pic.twitter.com/C2O3r550aL

— ANI (@ANI) June 1, 2022
I Am Planning To Start Something That I Feel Will Probably Help A Lot Of People: Sourav Ganguly's Cryptic Tweet Which Started Rumors
Ganguly's tenure as BCCI president saw India winning back-to-back Test series wins in Australia, Test series wins in West Indies and an unbeaten run in the longest format at home. But India's inability to win an ICC trophy has been a debatable issue during his tenure.
The post gave rumors air that he was quitting as BCCI President after Sourav Ganguly posted a cryptic tweet on his Twitter account on the 30th anniversary of his involvement in cricket. He said that he was starting something new.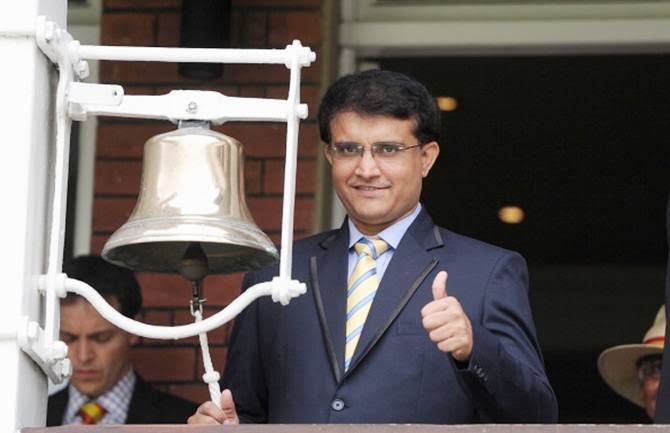 "2022 marks the 30th year since the start of my journey with cricket in 1992. Since then, cricket has given me a lot. Most importantly, it has given me the support of all of you. I want to thank every single person who has been a part of the journey, supported me, and helped me reach where I am today. Today, I am planning to start something that I feel will probably help a lot of people. I hope you continue your support as I enter this chapter of my life," Ganguly posted.
— Sourav Ganguly (@SGanguly99) June 1, 2022
Reports have suggested that Ganguly might be beginning his political aspirations as he is being nominated for Rajya Sabha on a BJP ticket, multiple reports have suggested.