Sourav Ganguly Clarifies Reason Behind Cryptic Tweet, Set To Launch Worldwide Educational App
BCCI President Sourav Ganguly's cryptic tweet about starting something new in the future created a furor on social media, with many speculating that he had resigned from the governing body for cricket in India and might be joining politics.
However, now Ganguly has revealed the reason behind his cryptic tweet. He had taken over as BCCI President in 2019 and has overseen much success for the Indian team during his tenure, which hasn't been without its critics.
"2022 marks the 30th year since the start of my journey with cricket in 1992. Since then, cricket has given me a lot. Most importantly, it has given me the support of all of you. I want to thank every single person who has been a part of the journey, supported me, and helped me reach where I am today. Today, I am planning to start something that I feel will probably help a lot of people. I hope you continue your support as I enter this chapter of my life," Ganguly had posted on Twitter.
— Sourav Ganguly (@SGanguly99) June 1, 2022
Sourav Ganguly To Launch Worldwide Educational App
After a huge uproar on social media as people guessed the meaning behind his tweet, which led to BCCI secretary Jay Shah confirmed to news outlets that Ganguly had not resigned from his post as President of BCCI.
Reports even suggested that Ganguly might be beginning his political aspirations as he is being nominated for Rajya Sabha on a BJP ticket. But Now the former India captain has revealed the secret behind his tweet.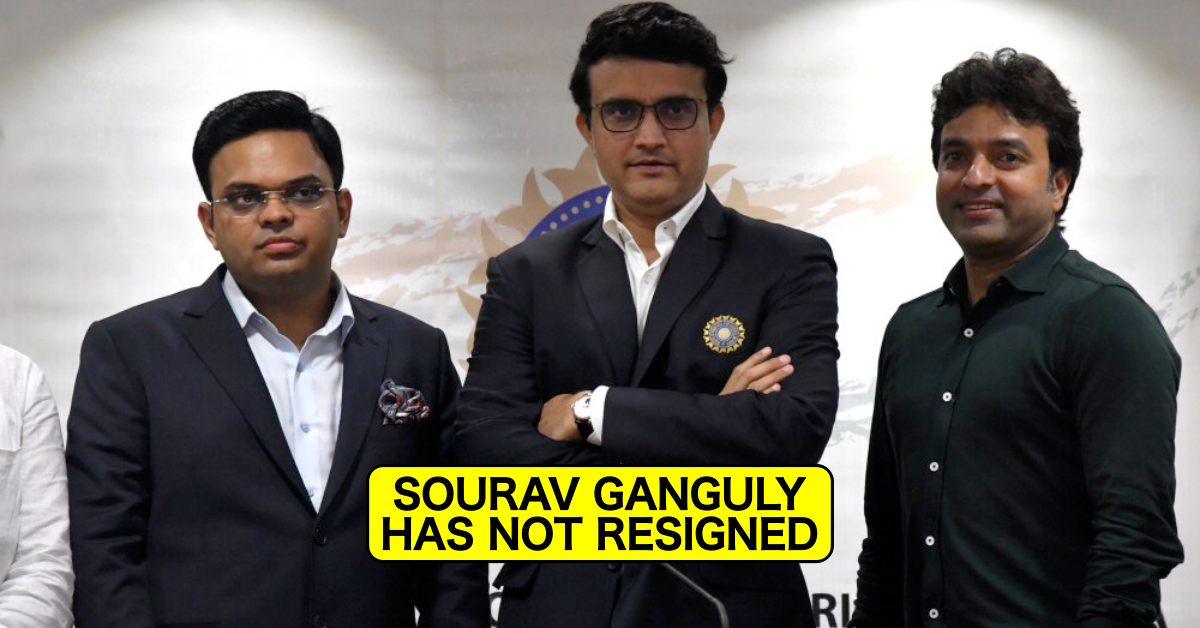 Ganguly clarified that he is set to launch a worldwide education to end speculations surrounding his tweet earlier in the day where he mentions that he is planning to do something which is supposed to help a lot of people.
"I have not resigned: I am launching a new education app worldwide. There is no resignation, nothing," Ganguly was quoted as saying.