RR vs CSK: Feels Like A Million Dollars – Ravichandran Ashwin After Winning MoTM vs CSK
Ravichandran Ashwin has literally reinvented himself as a bowler and a batter in the ongoing season of IPL.
He has been brilliant as a bowler for Rajasthan Royals and has formed a lethal partnership with Yuzvendra Chahal in this season.
He may not have taken as many wickets as Chahal this season but he surely has given RR important breakthroughs throughout the season and has bowled economically.
RR has used his batting abilities as well. They have sent him up the order to arrest collapses and to attack in the powerplay. He has delivered on most occasions.
I Had To Work On A Lot Of Stuff: Ravichandran Ashwin
On Friday too he was sent in ahead of Riyan Parag and Shimron Hetmyer when RR lost wickets in the cluster in their chase of 151 against Chennai Super Kings but Ashwin showed why he was promoted up the order as he scored 40 runs off 23 balls and took his side home.
Earlier in the day after having conceded 16 runs in his first over, he came back brilliantly to pick up a wicket and his spell with 4 overs 28 runs and a wicket.
After the game, Ashwin said, "Feels like a million dollars. It was important that we won the game tonight. That's quite a good finish to the round games. The communication was pretty clear before the tournament. I had to work on a lot of stuff. The team management was clear with my position. I know what my role is. I have to make the batsmen take risks. I have always believed I understand the game well. I am quite innovative, they have understood me well. I want to play my A-game. I am glad to make the playoffs and super pleased."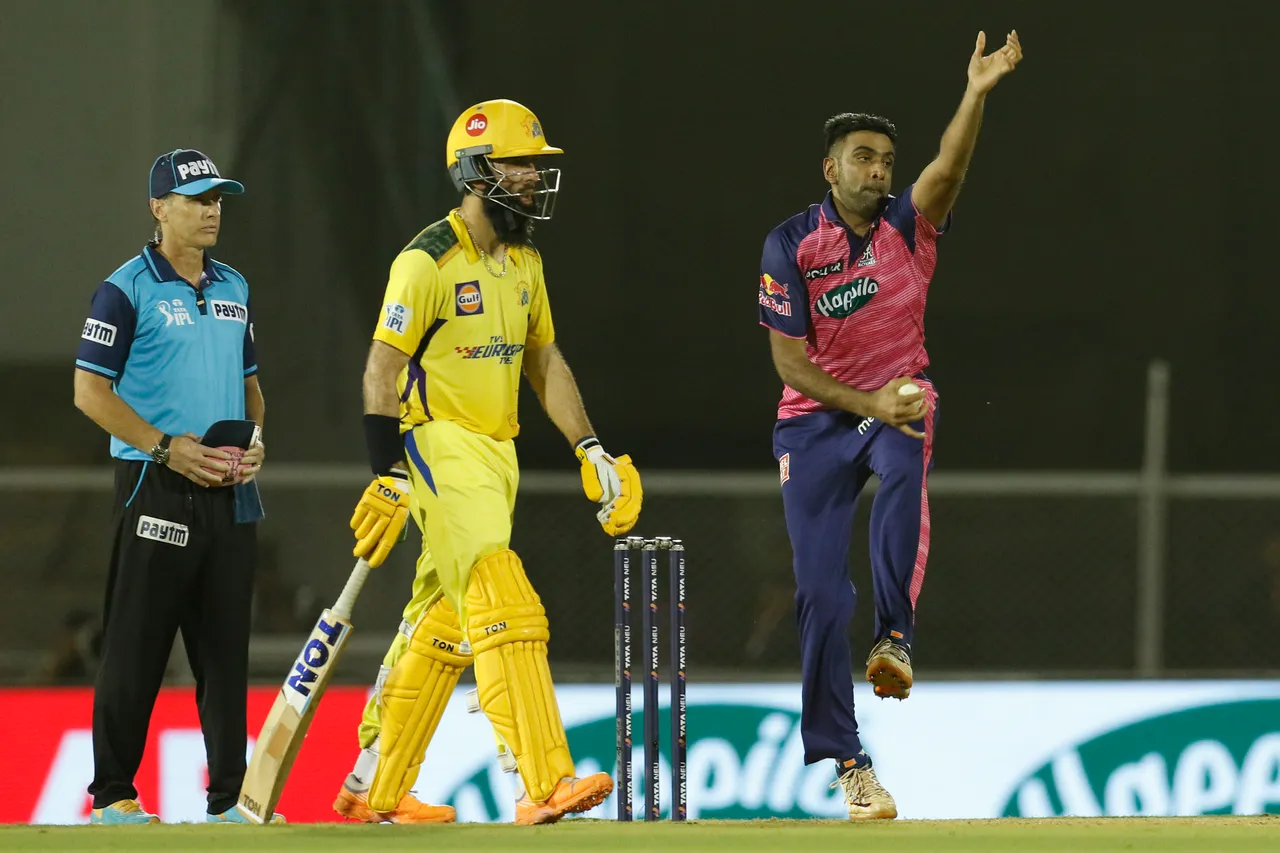 On being asked about his celebration, in the end, he said, "I just brought out the David Warner inside me."
R Ashwin would hope to continue his form with the bat and the ball going into the playoffs.
Also Read: RR vs CSK: We Were 10-15 Runs Short – MS Dhoni After 5-Wicket Loss To RR In Final League Game