Players' Wives Were Sent On 2012-13 Tour Of India To Avoid Controversies: Zaka Ashraf
Former sitting Pakistan Cricket Board Chairman Zaka Ashraf has revealed that during Pakistan's Tour of India in 2012-13, the board made a conscious decision to send players' wives on the tour so as to avoid any controversies on the tour.
Pakistan toured India for a 3 match ODI series and a 2 match T20I series in December-January 2012-2013.
That was the last time two cricketing giants from Asia played a bilateral series against each other.
The Wives Meant To Also Keep A Check On The Players: Zaka Ashraf
Bilateral cricket between India and Pakistan has always been a rarity on the cricket calendar as politics continue to stop both nations to face each other in bilateral series.
India and Pakistan both have come head to head in multinational tournaments, most recently in the T20 World Cup last year, but the last time they faced each other in a bilateral ODI was way back in 2013 in New Delhi. The last time both sides played a Test match against each other was further back in 2007.
In the last bilateral series between the two sides, Pakistan defeated India in the ODI series by 1-2 and the T20I series between the two teams were tied 1-1.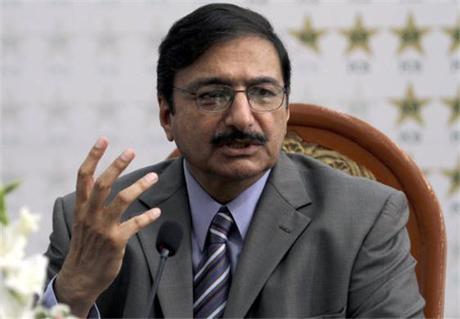 Zaka Ashraf who was the chairman of the PCB when the tour was organised said: "During my time when our team went on a tour to India, I advised that all the wives of the players will accompany them. This decision was taken so that no controversy could be created as Indian media is always on the lookout for that. The wives meant to also keep a check on the players."
He further also added that N Srinivasan who was the president of the Board for Control of Cricket in India at that time had promised that the Indian team will also tour Pakistan for a series if the security arrangements are tight.
"We should always try to restore ties with the Indian government in regards to cricket. The biggest advantage we have right now is that General Bajwa is currently occupying the position and he himself wants to see Pakistan cricket prosper", Ashraf said.
Pakistan is slated to host the Asia Cup next year, it remains to be seen if the Indian government will give a green signal for team India to participate in the competition.
Also Read:IPL 2022: "Pro-Bumrah"- Sanjay Manjrekar Predicts Winner Of Jasprit Bumrah Vs Mayank Agarwal Battle