IPL 2022: Batters Are Reluctant To Take Risks Against Me: Rashid Khan
IPL 2022: Afghanistan leg spinner and Gujarat Titans vice-captain Rashid Khan has said that batters aren't looking to take risks against him. This has meant that Rashid hasn't been able to pick as many wickets as he would have liked in the 15th edition of the Indian Premier League.
Rashid Khan has picked 6 wickets in 4 matches with an economy rate of under 7.
Rashid Khan Is Nearing The 100 Wickets Milestone In The IPL
Khan who made his debut for Sunrisers Hyderabad in 2017 has so far played 80 games in the IPL and has 99 wickets to his name.
He has been one of the most prolific bowlers in the league since making his debut. Season after season he has shown his tremendous skill set with the ball.
Rashid Khan's 28-1 wasn't enough for GT to register their 4th win of the season against his old team SRH.
"I'm happy with the way I'm bowling in this competition so far. I don't really focus on results, it's all about how I'm bowling. At the moment, my bowling is great. But it's about the opposition, they don't take that kind of risk against you which will allow you to take more wickets," Rashid said after the game against SRH.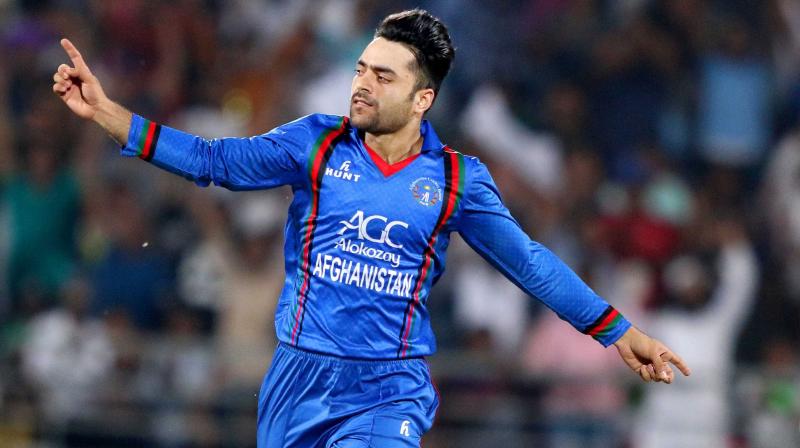 Rashid also said that he's always been a slow starter in the IPL. "If you look at the stats in IPL, I always have similar (slow) starts. I've always taken 5-6 wickets, not 12-13 in the first four-five games. It always remained the same. But definitely, I will try my best to keep improving. Definitely, there will be a time when I'll deliver that magic spell," he added.
Gujarat Titans will be up against Rajasthan Royals on Thursday and the management would hope that Rashid delivers his best performance of the season against them.
Also Read:IPL 2022: Watch – Gujarat Titans Captain Hardik Pandya Shouts At Mohammad Shami For Not Going For A Catch Against SRH