IND vs SA: Disappointed That We Could Not Get A Full Game – Keshav Maharaj
The series' deciding day began with the teams tied at 2-2, and it remained that way after the weather intervened. The match was delayed by 47 minutes due to persistent rain in Bengaluru, which initially shortened the game to 19 overs for each side, but only 3.3 overs were bowled.
The rain did not stop long enough for mop-up operations to commence for even a five-over shootout, despite the Chinnaswamy's excellent drainage system.
South Africa may be the more dissatisfied of the two teams after Lungi Ngidi, in only his second T20I in nearly a year, bowled India's openers out in consecutive overs. Ngidi sat on the bench for the whole IPL 2022 season, but he used the opportunity to improve his trade and develop a particularly good slower ball. He utilised it to get rid of Ishan Kishan, who had already finished his drive when the delivery arrived. It was full-on off-stump and Kishan was probably still thinking about the 141kph ball that had been declared wide just moments earlier.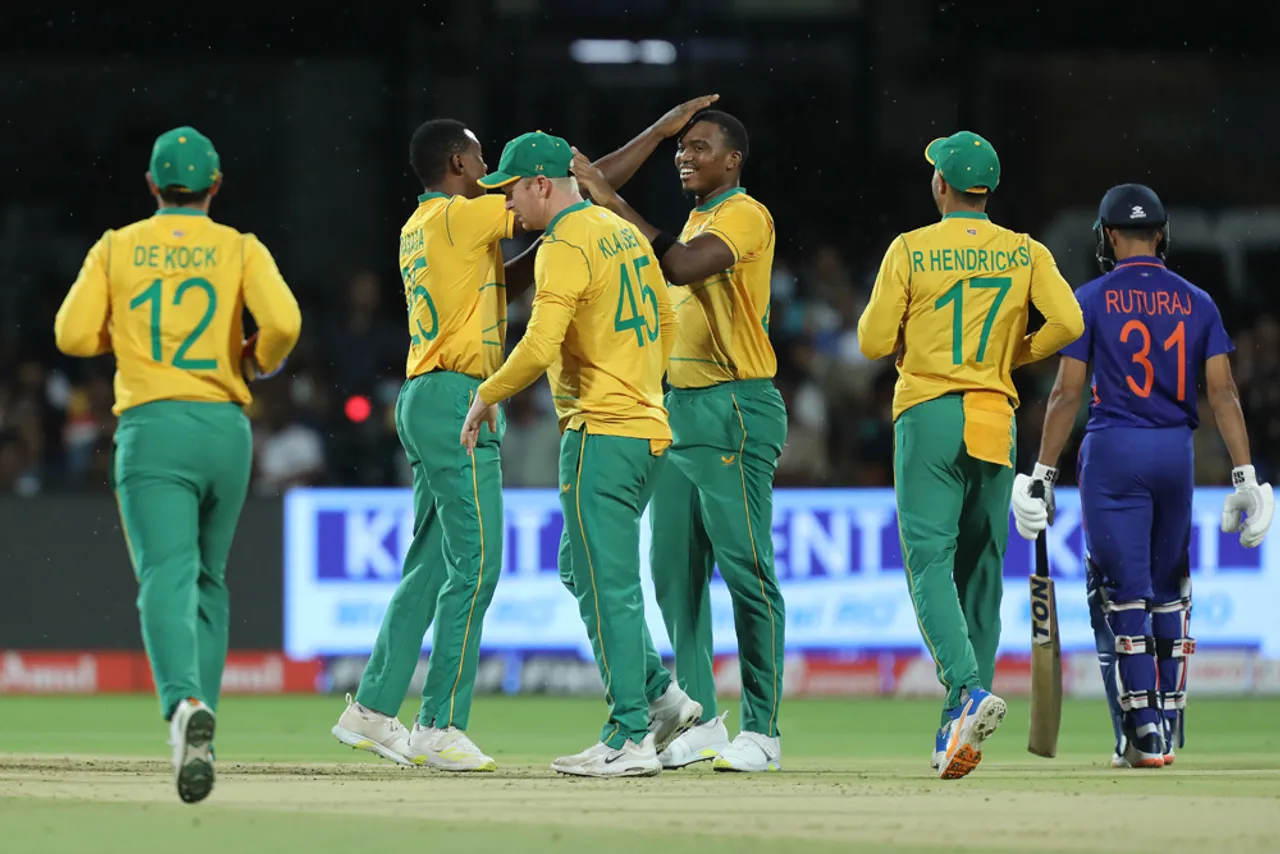 Ngidi persisted with the off-cutter in his next over. Ruturaj Gaikwad advanced down the track and attempted to clear the inner ring, but the ball bounced off the toe-end of his bat and was caught at mid-on by Dwaine Pretorius.
We Are Still Work In Progress: Keshav Maharaj
Keshav Maharaj who was standing in for Temba Bavuma in the final game, after the game said, "Very disappointed that we couldn't get a full game. It would have been an exciting end to an exciting tour, but we can't control the weather. I think if you saw the way we played the first few games, we tried a few combinations. We're a work in progress, and we're trying different combinations to see how we shape up ahead of the World Cup. It's a strong Indian outfit we came up against, so we didn't want to take anything for granted."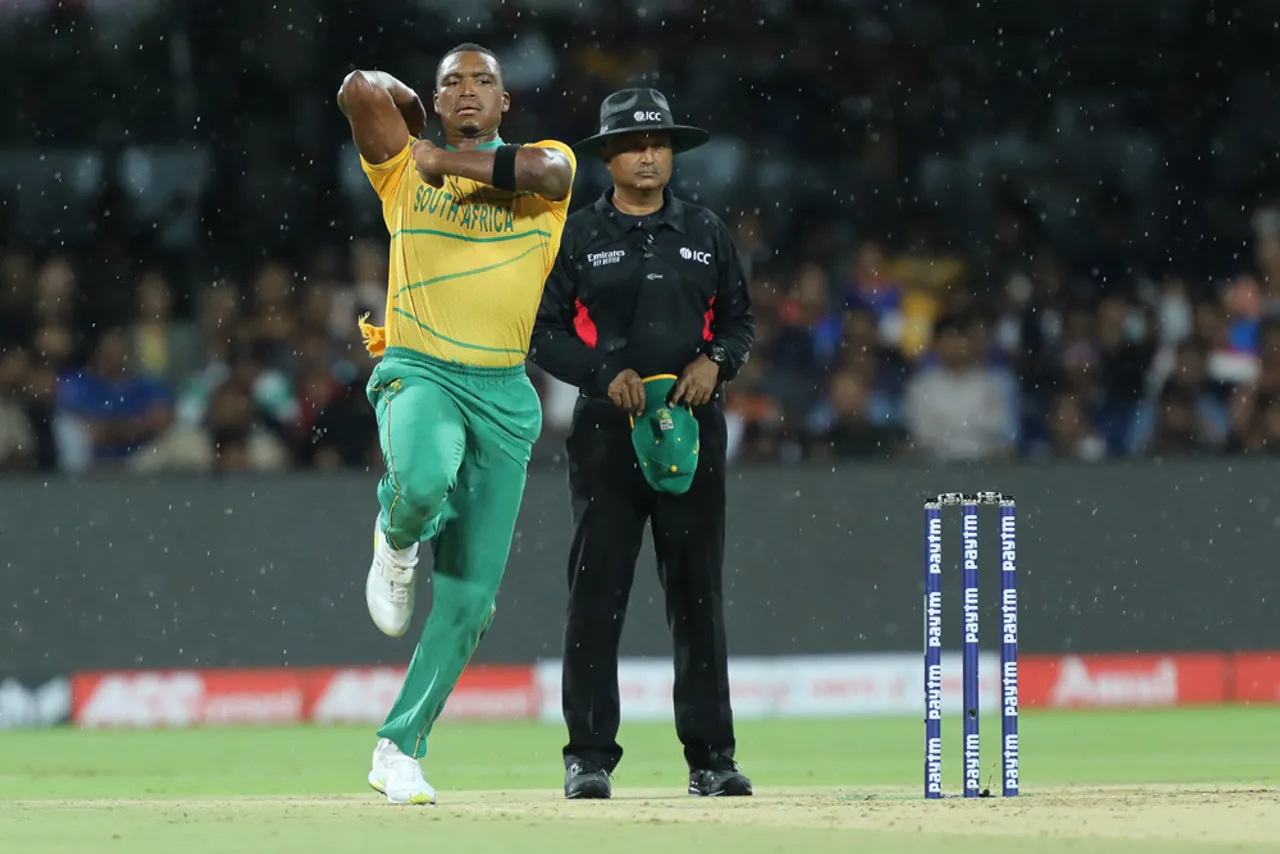 A series win would certainly have given a lot of confidence to the Proteas but it was not to be.
Also Read: IND vs SA: Watch – Lungi Ngidi Castles Ishan Kishan With A Slower Ball