GT vs RR: I Felt Extremely Backed – David Miller After His Match Winning Knock In Qualifier 1
At the auction table, it was Rajasthan Royals and Gujarat Titans who were fighting to get the services of David Miller earlier this year. GT outbid RR and got Miller on their team.
On Tuesday, in the first qualifier of IPL 2022, Miller took GT over the line against RR in a high scoring chase. David Miller hit 3 consecutive sixes in the final over to win the game for GT.
We Will Definitely Celebrate Tonight: David Miller
GT in their very first season got into the finals courtesy of a brilliant inning by David Miller.
When Miller was bought in the auctions, not many pundits thought he would win many games for the franchise. But he has done extremely well this season as he has found ways to score runs.
He averages more than 80 against spinners this season. He has always been considered someone who has struggled against spin, but he has been brilliant this season and scored valuable runs against the spinners. On Tuesday too, he played Ravichandran Ashwin and Yuzvendra Chahal very well and saw their spells through. In the end, he saw his side through by targeting his favourable match-ups. He scored 68 runs off 38 balls.
After the game, he said, " I have been given a good role and given an extended run. Have good backing from the outside. For my personal game, I am enjoying my role. I have played for a long time but I am understanding my game better. I am trying to keep everything closer to my game plan. (Sixes tonight) There's been a lot of people going wide outside off stump, so I decided to step that side. I knew they had a certain plan. (State of mind coming into Titans) The joy of IPL, you play for different teams.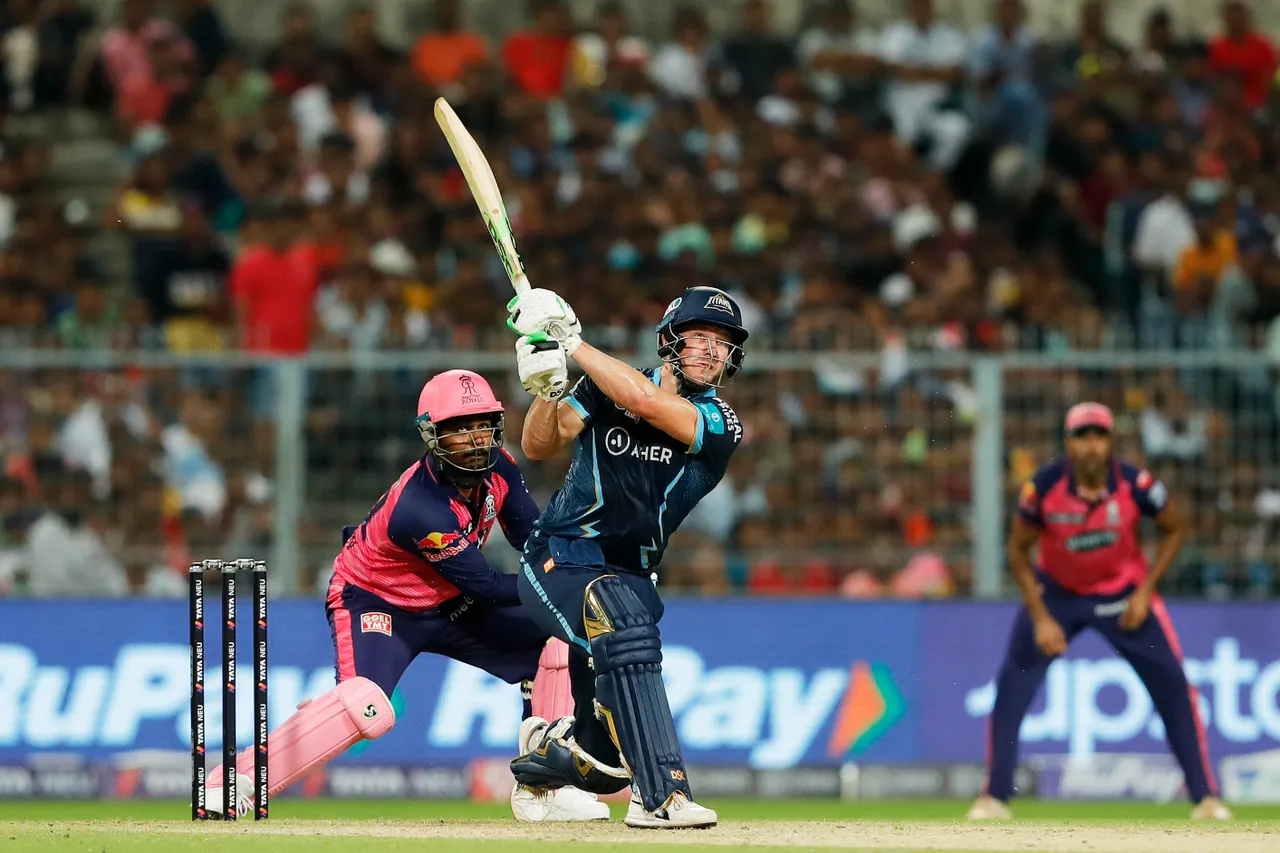 In franchise cricket you get to meet players, I knew a few people already moving into the team. There were a few butterflies, but after our first close win, everything aligned and we started making a nice habit. (Mindset of a finisher?) You got to control what you can. Can't think too much ahead and what WILL happen. You need to concentrate on your breathing, and if it's in your area you have to do it. It's the last over, so you know no more balls left. (Celebrations?) Got a few days off. We have an hour-long bus trip, so maybe!" he added.
From being unsold in the first round of auctions to taking his team to the finals Miller has shown his worth. He would hope to continue his form in the final on 29th May.
Also Read: GT vs RR: Twitter Reacts As Newcomers Gujarat Titans Seal Spot In IPL 2022 Final With A Win Over Rajasthan Royals