Graeme Smith Recalls Stealing Jacques Kallis' Whites To Bat Against Australia In Sydney With A Broken Hand
Former South Africa skipper Graeme Smith recalled the Sydney Test of their 2009 tour to Australia, where he batted with a broken hand in order to save the match for his team. South Africa had already taken a 2-0 unassailable lead in the three-match Test series to win their first red-ball cricket series Down Under.
Smith injured his elbow during the first innings of the Sydney Test as a result of Mitchell Johnson's short-pitched delivery and the left-handed batter subsequently retired hurt on 30 and didn't come out to bat in that entire innings.
I committed myself to do it: Graeme Smith on batting with a broken hand 
Smith wasn't available to bat in the second innings when the visitors needed 376 runs to win. It was only when South Africa's ninth wicket fell in the name of Dale Steyn, that Smith walked in to bat at No.11 and joined Makhaya Ntini at the crease. Everyone including the opponents was surprised to watch the then South Africa captain's determination to save the Test for the Proteas.
Although Smith added three runs from his willow before he was cleaned up by Johnson, the South African player earned a huge amount of respect from all around the corner of the world for his gritty gesture.
"2009 was just an incredible moment and it wasn't planned at all. I was packed and ready to go home. I had no playing clothing at the ground. We had won in Australia for the first time ever, it was an incredible time, and we were fighting to save the Test on a deteriorating wicket.

"I remember looking at the guys in the afternoon, they fought so hard. Makhaya was the last man standing and I was sitting there thinking, 'he looks kinda lonely," Smith told Cricket.com.
"I was thinking, 'should I? or should I not?' My hand was in a cast. I went inside and spoke to Mickey Arthur, he was 100 per cent yes (should bat). The physio was 100 per cent no (shouldn't bat).
"The psychologist stood on the fence, giving me the best of both worlds. Eventually, I committed myself to do it. I went back to the change room," he added. 
I stole Jacques Kallis' whites, I had nothing on the ground: Graeme Smith
Smith admitted that he wasn't ready with his kit and other equipment to bat in the fourth innings. He picked teammate Jacques Kallis' clothes and showed up at the crease.  Smith also mentioned that Kallis and opener Neil McKenzie assisted him in getting ready to wear the uniform.
"I said I'm going to do it. Neil McKenzie came over to help me, I had broken my right knuckle and they did a proper job of casting my hand. I stole Jacques Kallis' whites, I had nothing on the ground.
"I was packed and ready to fly. It was pretty cold and I looked for a jumper, I grabbed Paul Harris'. Neil McKenzie put the right and left pads," Smith said.
"The next minute, they were taking the cast off. I was ready to go. Now, it suddenly hit me, 'how am I actually going to do this? I can't hold the bat! I was thinking, 'how do I play the short ball?'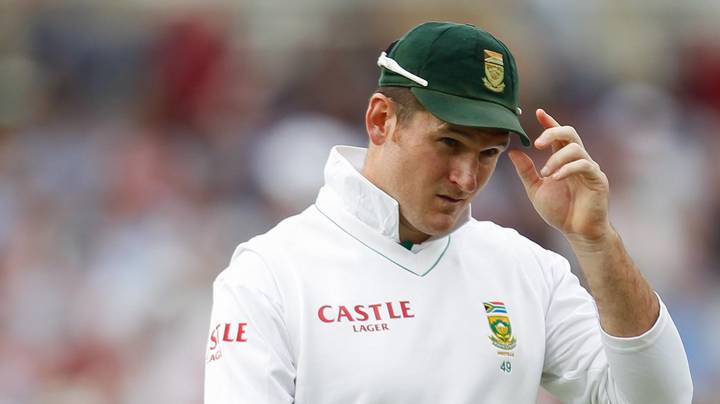 "Then I just thought, 'there's no right way to do this. I just have to clear my head, hopefully, my body reacts the right way and deals with the pain'. I was walking out to bat, Makhaya was waiting for me and it was the first and only time in my career that he was my senior batting partner! Just incredible," Smith signed off.
Smith served as the director of cricket at Cricket South Africa from December 2019 to March 2022, when his tenure expired. In April, Smith was cleared of racism charges in an independent arbitration process following the Social Justice and Nation-Building (SJN) commission's report.
Also Read: IND vs SA: Rishabh Pant Went To The Right People At The Right Time, Tried To Stay In The Game – Graeme Smith