Fact Check: Did Jos Buttler Remove His Orange Cap While Fielding vs GT Because Hardik Pandya Overtook His Tally Of Most Runs In IPL 2022?
A viral video of Rajasthan Royals' veteran batter, Jos Buttler, tucking in his Orange Cap after Hardik Pandya took over as the highest run-scorer has been doing rounds on the internet. The incident took place in the 24th match of IPL 2022 as Gujarat Titans (GT) and Rajasthan Royals (RR) locked horns at the DY Patil Stadium in Mumbai.
Having won the toss, RR skipper Sanju Samson invited Hardik Pandya and co. to bat first. When the GT innings began, Jos Buttler was the highest run-scorer in IPL 2022 as he had smashed 218 runs in 5 matches. However, a blitzkrieg knock from Hardik Pandya took him on top of the Orange Cap tally as he surpassed Jos Buttler as IPL 2022 highest run-scorer in the 20th over of the GT innings.
Did Jos Buttler Really Tuck In The Orange Cap After Hardik Pandya Surpassed Him?
A viral video took over the internet stating that Jos Buttler displayed the Sportsman Spirit and tucked in his Orange Cap in his trousers as soon as Hardik Pandya surpassed him for the most runs in the league. However, the entire video of the incident reveals contrasting facts.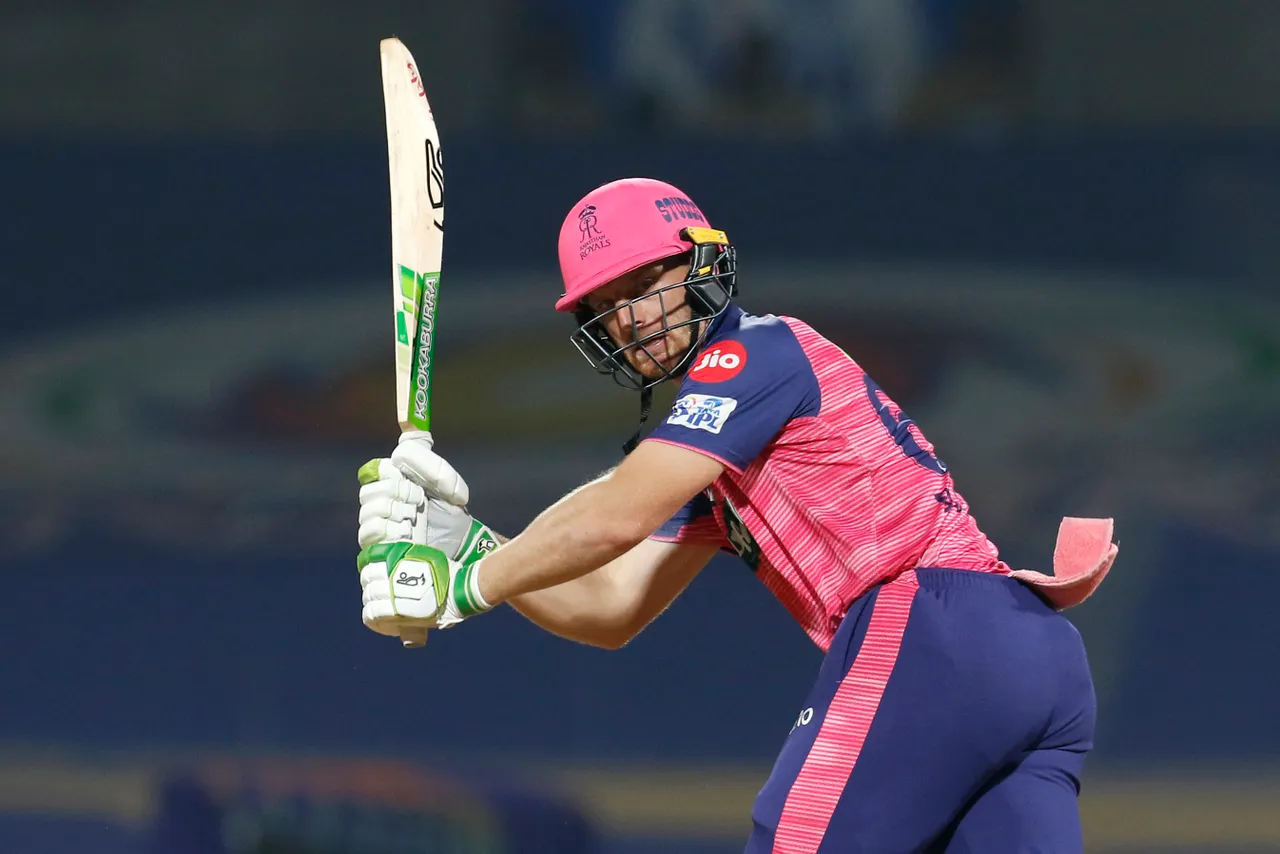 It can be clearly seen that Hardik surpassed Buttler on the 3rd delivery of the 20th over of the GT innings. Even after that, Buttler kept wearing his Orange Cap until the 5th delivery of the final over. It was on the 5th delivery of the last over that Buttler's Orange Cap fell off his head as he ran in from long-off to collect the ball.
Since the last delivery was to follow after the incident, instead of wearing the cap back again, Jos Buttler tucked it in his trousers at the back. This goes on to prove that the entire incident had nothing to do with Hardik Pandya surpassing Buttler in the Orange Cap race.
Watch the complete videos of the incident here:
Video 1- Jos Buttler Wearing Orange Cap After Hardik Pandya Overtakes Him
— Addicric (@addicric) April 15, 2022
Video 2- Buttler cap falls down while fielding
— Addicric (@addicric) April 15, 2022
Jos Buttler Reclaims The Orange Cap
It did not take long for Jos Buttler to reclaim his Orange Cap in IPL 2022 as he came up with a scintillating half-century in the 2nd innings of the game against Gujarat Titans. However, there was no support from the other Rajasthan batters and hence, the Pink Guns faced a crushing defeat by the hands of Gujarat Titans who went on top of the IPL 2022 points table after the win.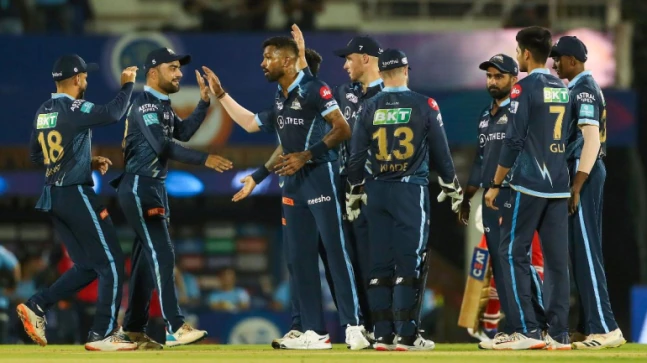 The individual accolades, however, stick to the Rajasthan Royals' players as Buttler leads the Orange Cap race with 272 runs. Yuzvendra Chahal, on the other hand, has the Purple Cap with 12 wickets in 5 matches.