England Need To Play Attractive Brand Of Cricket If Test Cricket Has To Thrive – Brendon McCullum
Newly-appointed England Test coach Brendon McCullum said England's revival in red-ball cricket is a must for the future of the game.
McCullum will take charge of a decimated England team that has won just one of its last 17 Test matches.
England needs to play an attractive brand of Test cricket: Brendon McCullum
Fans and experts have a lot of hopes from the new pair of McCullum and skipper Ben Stokes to bring a turnaround in England's red-ball structure.
"Test cricket has always been the pinnacle for me and maybe the popularity of it has somehow trended south of late," McCullum said in an interview with the England and Wales Cricket Board's media channels.
"If red-ball cricket is to not just sustain but to thrive, it needs England to be playing an attractive brand of Test cricket, which is competing with Australia, India, New Zealand. It's a big, lofty goal but it's what is in front of us," he added.
Hopefully, we'll get results to go in the right direction: Brendon McCullum
McCullum is often credited for the ascent of the New Zealand side in Test cricket since he took the charge of the team in 2013. He had an impactful leadership in changing the dressing room environment for the Black Caps.
McCullum will be tested in his first coaching role with an international team but the former New Zealand captain is banking on the talent of England cricket to support him in the journey.
"Hopefully we can play that kind of entertaining — I won't say cavalier, because that's probably what other people expect us to do — cricket," he said.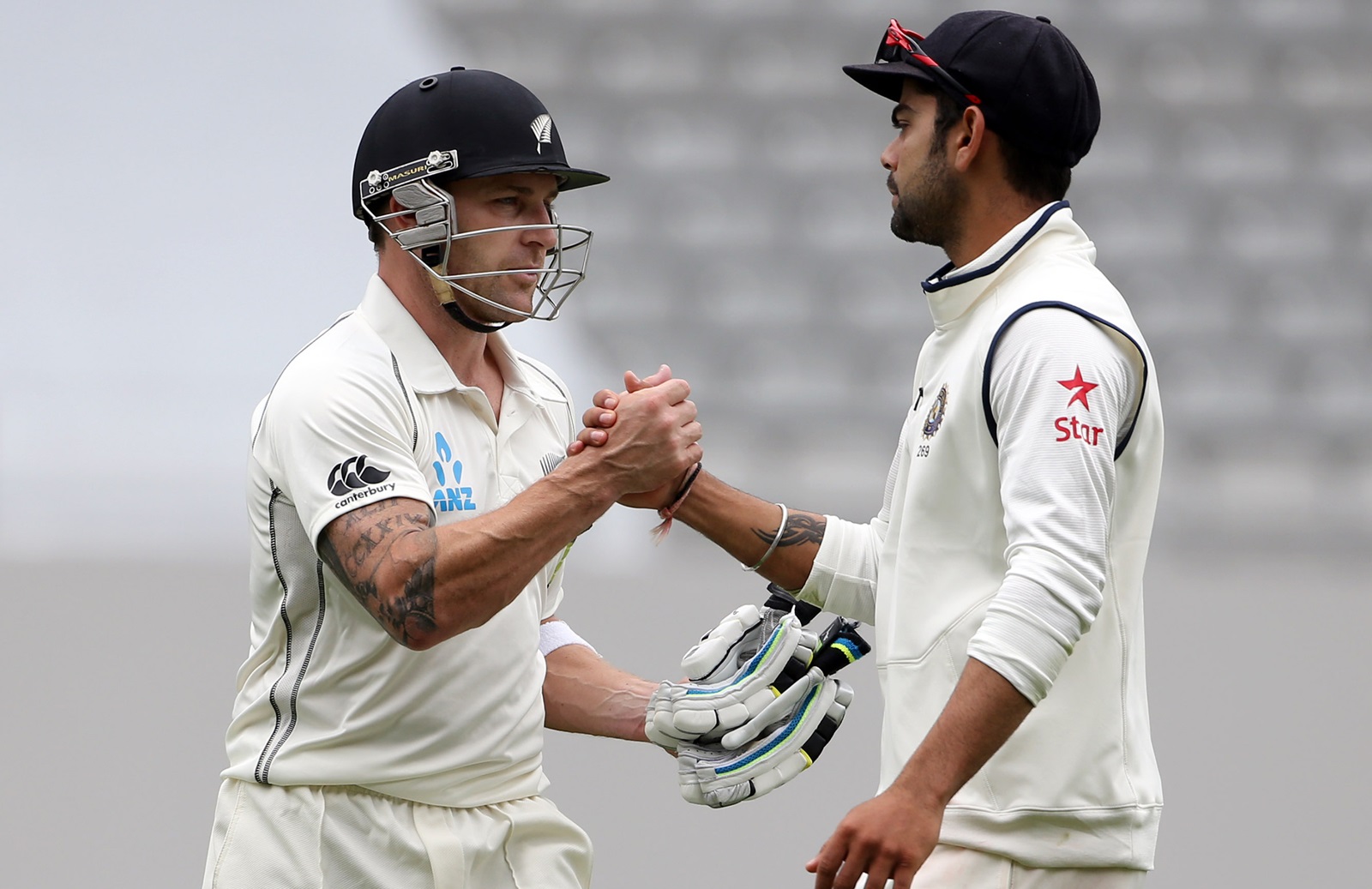 "It's a pretty simple philosophy but if we get that right, with the talent that exists in the English cricket set-up, hopefully, we'll get results to go in the right direction and build something together," he added.
McCullum's first assignment with England will be against his national team – New Zealand in the three-match Test series, which starts on June 2 at the Lord's.
Also Read: IPL 2022: Will Follow KKR Closely, Team In Good Hands With Skipper Shreyas Iyer: Brendon McCullum