ENG vs NZ: Players, Umpires, Crowd Pay Respect To Late Shane Warne At Lord's During 23rd Over In The First Innings
England and New Zealand are playing the first Test Match of a 3 match series at the Lords Cricket Ground. This is the start of the English summer as England will lock horns with NZ, South Africa and India through the next 2-3 months at home.
On Thursday, it also started a new era in English Test cricket as Ben Stokes took over from Joe Root as full-time Test captain while Brendon McCullum took over as the full-time Test team head coach.
On day 1 NZ after electing to bat first got themselves in trouble as they lost half their side in the first session itself. Debutant Matty Potts picked up 2 wickets while James Anderson also picked up a couple of wickets. Stuart Broad too picked up a wicket.
Lords Cricket Ground Paid Tribute To Shane Warne Prior To The Last Over Before Lunch
Those present in the ground remembered Shane Warne for 23 seconds during the 23rd over because Shane Warne had jersey no. 23.
The players, umpires and Lord's crowd come together in the 23rd over to remember a true great of our game.#LoveLords pic.twitter.com/PqJrYjAGTo

— Lord's Cricket Ground (@HomeOfCricket) June 2, 2022
'King,' as he was known to his teammates, opponents, and fans throughout the world, died earlier this year in March at the age of 52 from a heart attack.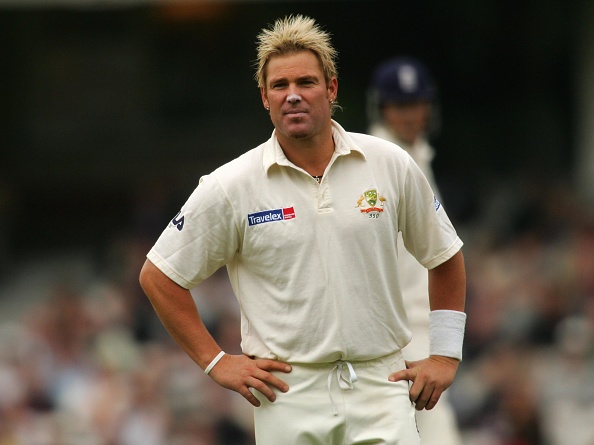 His death came as a shock to the entire cricketing world. He was not only one of the best leg spinners the world had ever seen, but he was also a well-liked individual off the field. His friends often remarked that he lived a "king-size" life.
He was the first bowler in Test history to take 700 wickets. Stats, on the other hand, do not define him. His enthusiasm toward the game is what distinguishes him. Every ball he bowled was a work of art in and of itself. His greatness was defined not only by the wickets he took, which were a sign of sheer genius but also by the manner he set up the batters.
Also Read: ENG vs NZ: Wearing This Shirt On Behalf Of Me And England Team To Show Support To Him – Ben Stokes On Donning Graham Thorpe's Jersey No.564